Full package export
You can export all of your Site Studio configuration as a single package file. Before you run a full package export you must define the export settings. 
Define full export settings
Before performing a full export of Site Studio configuration, you need to define which entity types will be included. These setting are used if you are using either the UI or drush to export your configuration.
The full export only includes Site Studio configuration. It does not include Drupal configuration like content types. If you want to include Drupal configuration, create your package manually. For more, see Partial configuration export.
To define the full export settings:
Navigate to Site Studio > Sync packages > Full export settings
Check each entity type to be included. 
Click Save configuration.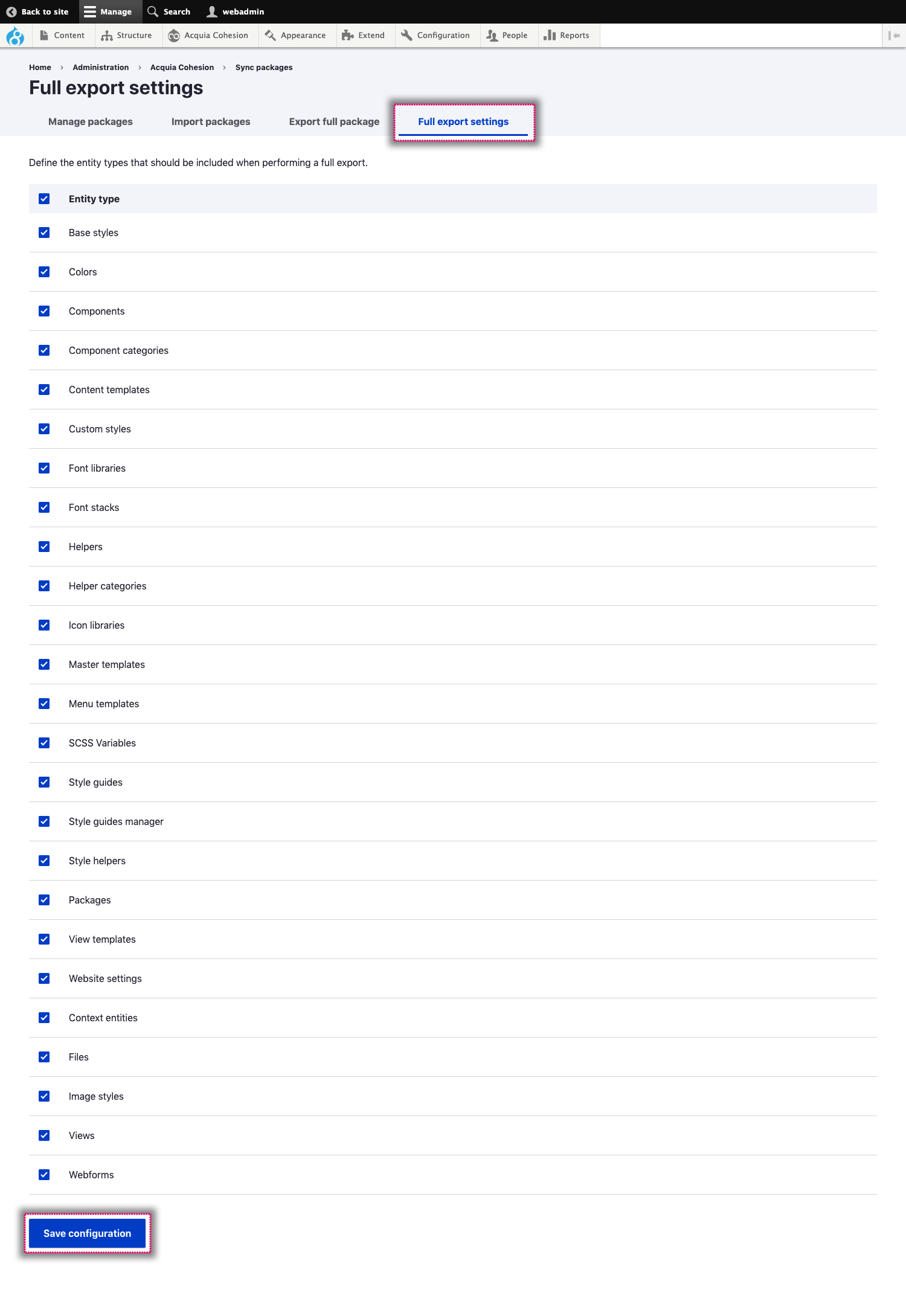 Exporting Site Studio configuration in full
To export Site Studio configuration in full:
Navigate to Site Studio > Sync packages > Export full package
Click Download file. This process will create a package file that includes all Site Studio configuration.