Translations and component content
Component content is a content entity and can be translated like any other piece of content. 
Enable Component content to be translated 
Navigate to Configuration > Regional and language > Content language and translation
Select Component content under custom language settings
Select Hide non translatable fields on translation forms
Next uncheck your layout canvas field so that it's not translated. As stated in the setup we want to translate the underlining content entity and not the layout canvas field itself
Click Save Configuration.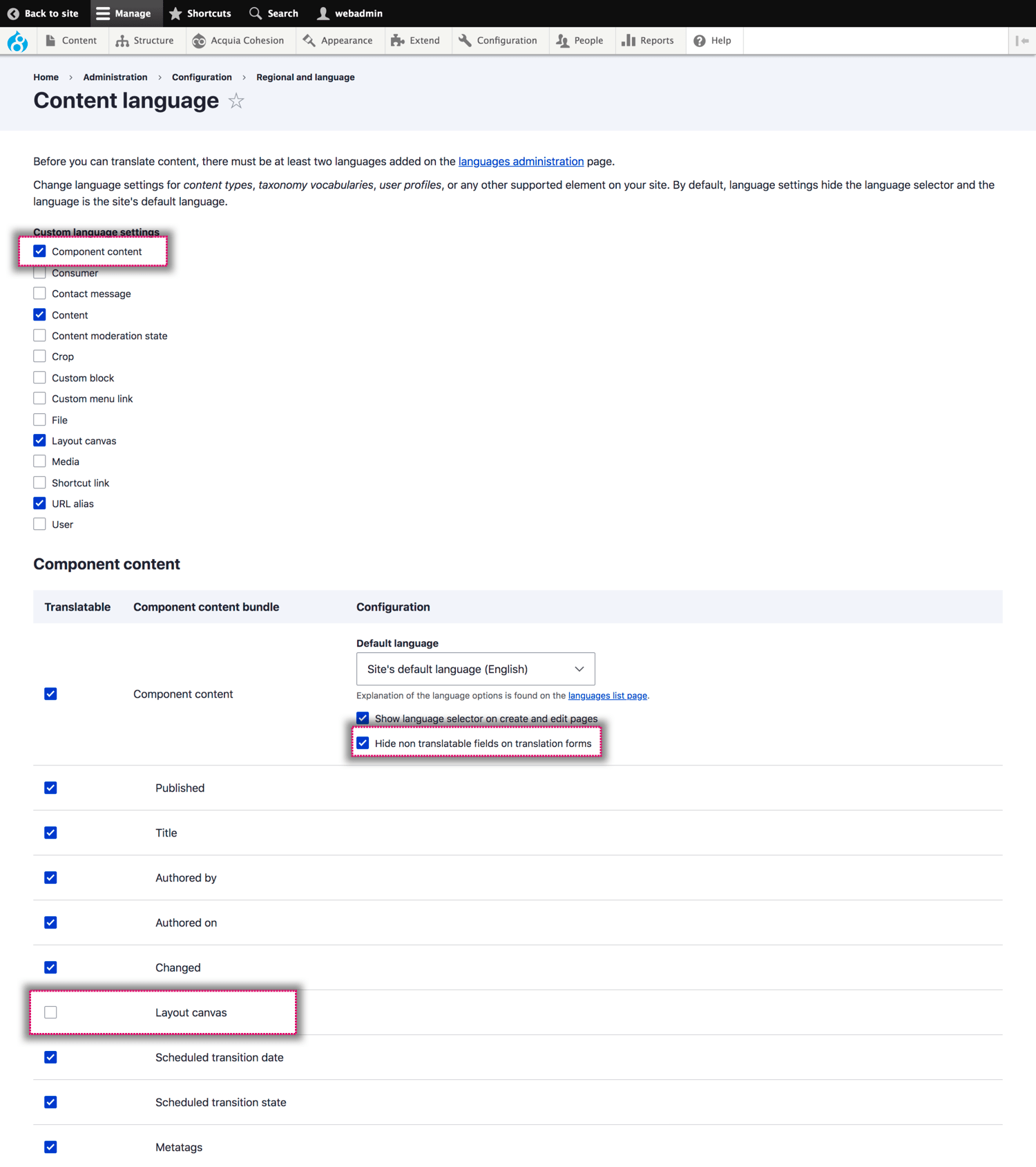 How to translate Component Content
There are two ways you can translate Component Content.
1. On the entity itself
Navigate to Site Studio > Components > Component Content
Click Edit next to the Component Content to translate
Click the Translate tab like any other content entity.
2. Straight from a layout canvas
If you have your Component Content on a Layout Canvas of a node, you can translate this at the same time as your node content.
Navigate to a piece of content you want to translate
Click the Translate tab and add a new translation 
Edit your Component Content 
Click Save.
This will then create a translation of the Component Content on the Layout Canvas.