Drag and drop elements
The drag and drop elements provide the building blocks you'll use to create your layouts. Elements range from simple base level elements like a Paragraph element to interactive elements like Sliders. Elements are used when they are added to the Layout canvas. For more information about using Elements, see Using the layout canvas.
To make Elements easier to find, they are grouped into:
Element settings
Each element includes specific settings which define the content and behavior. To access an Element's settings:
Click the + button on the Layout canvas to open the Sidebar browser
Drag an Element onto the Layout canvas
Double click on the Element to open its settings in the Sidebar editor. For more information, see Using the layout canvas.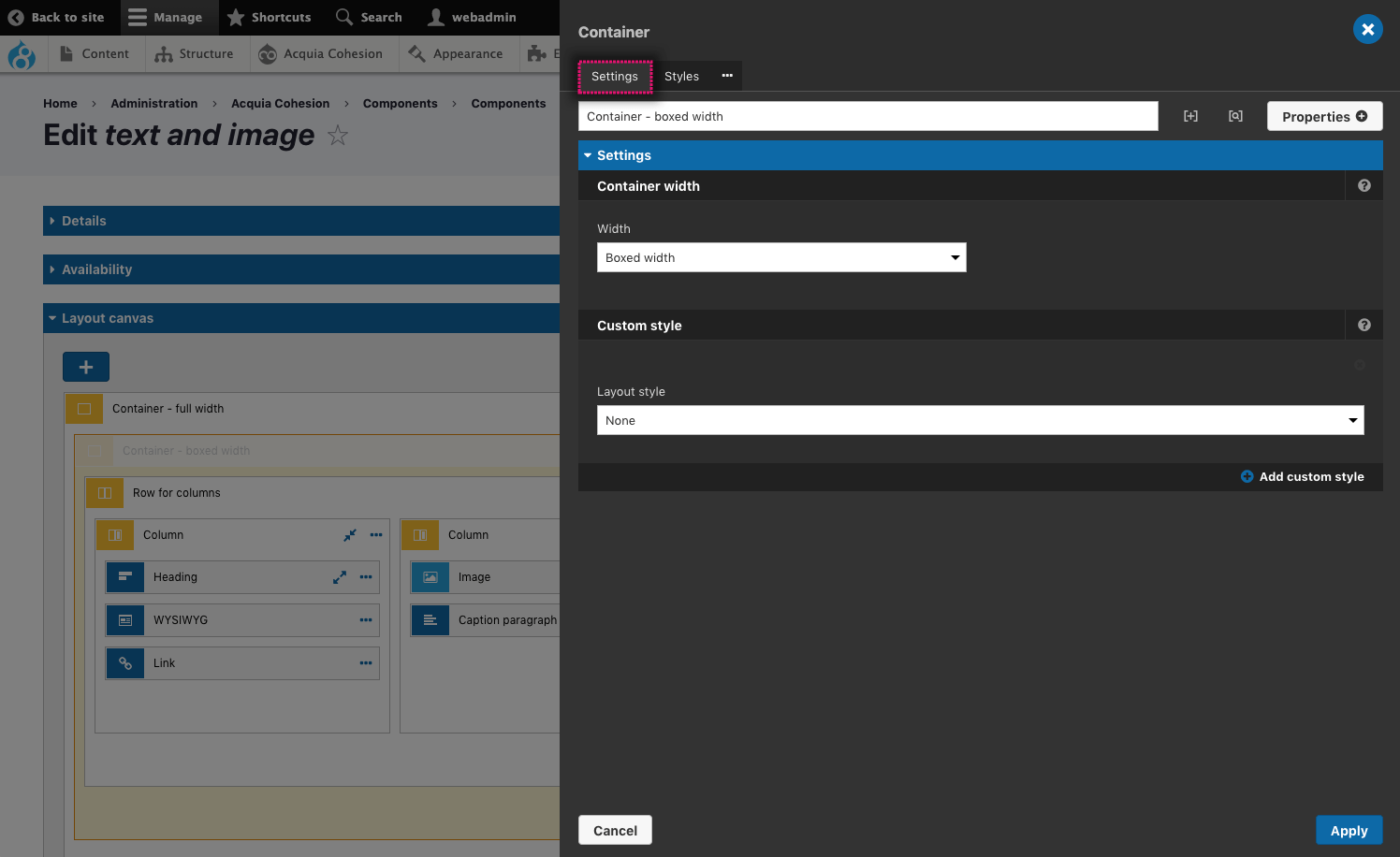 Accessing all of an element's settings
Only common settings are shown by default to simplify the user interface. To access additional settings:
Click on the Properties button
Click on the specific properties to add them to the Element settings form.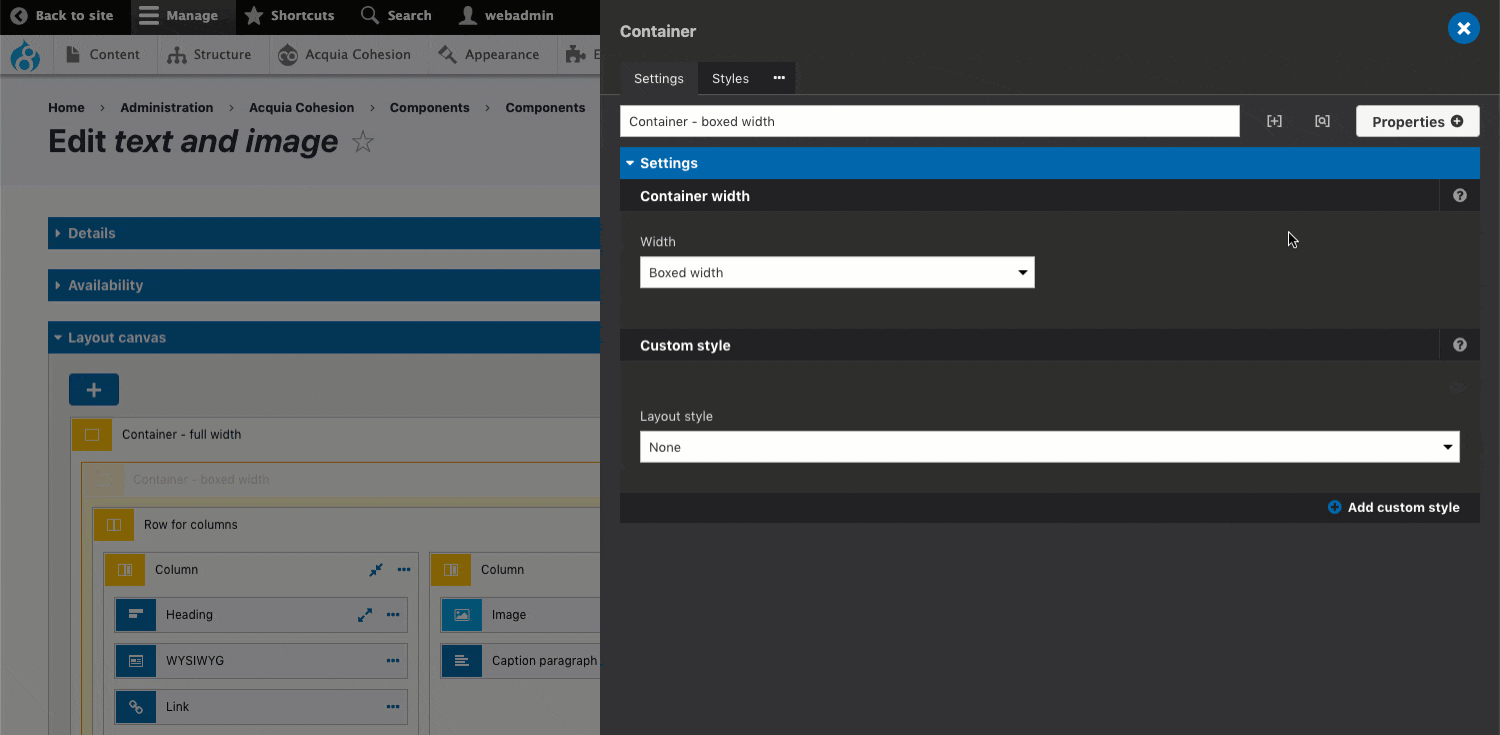 Settings shared by multiple elements
There are additional settings shared by all Elements (with a small number of exceptions). These settings are generic and are useful to all Elements. The include:
To access an Element's shared settings:
Click on the Styles tab at the top of the Element to access the Styles
Click on the ...ellipsis menu and click on a menu item to access the settings