Search API module
This module was tested on 13th April 2022, using Drupal 9.3.6 with Site Studio 6.8.2 using version 1.23 of the module.
There are no known issues using Search API with Site Studio.
Using the search_api module it is possible to index the content of a nodes layout canvas by adding the 'Rendered HTML output' field to your search index. This will then allow the rendered HTML output of your node to be included in your search results.
1. Navigate to your search index and click on the "Fields" tab.
2. Click the "Add fields" button.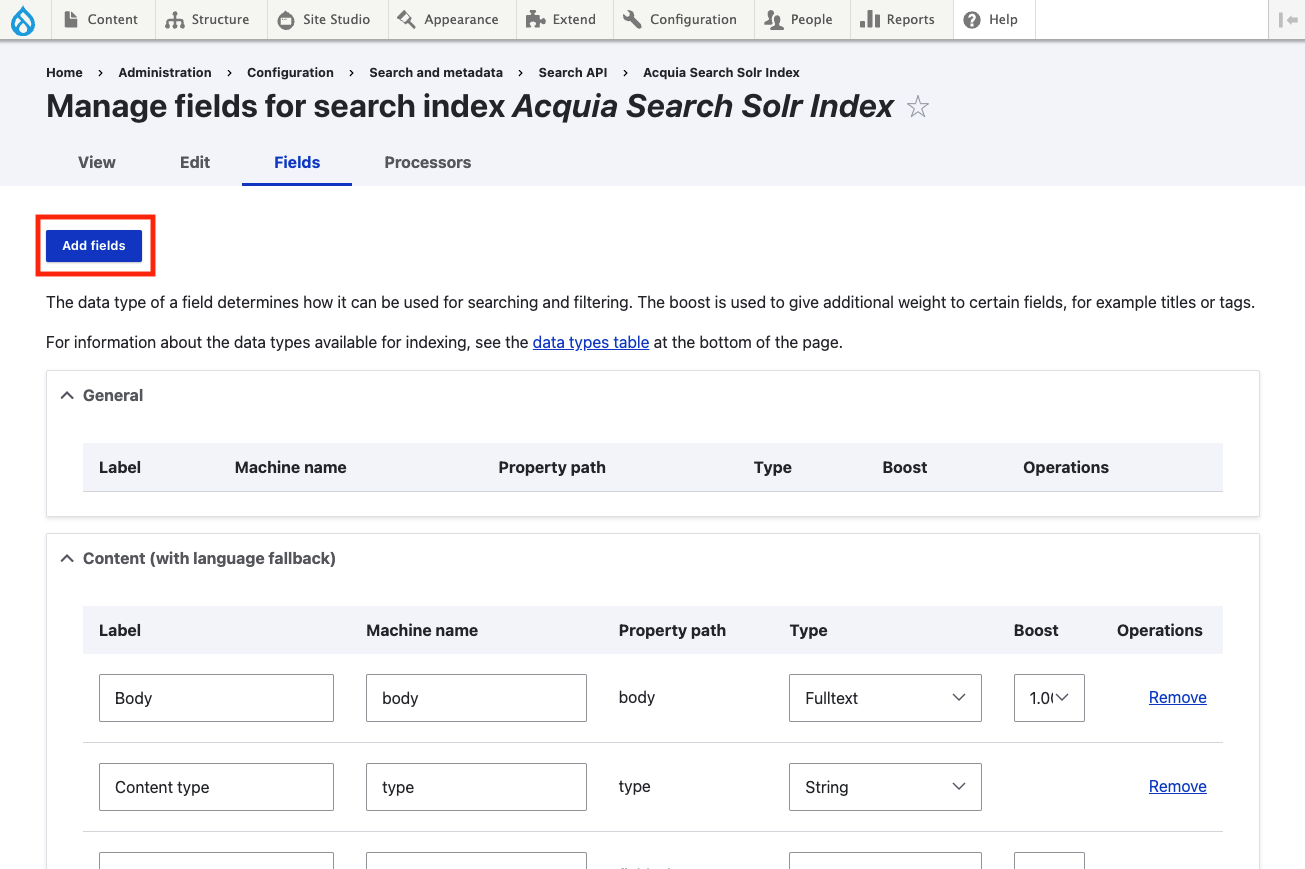 3. Click "Add" next to the "Rendered HTML output" in the "General section.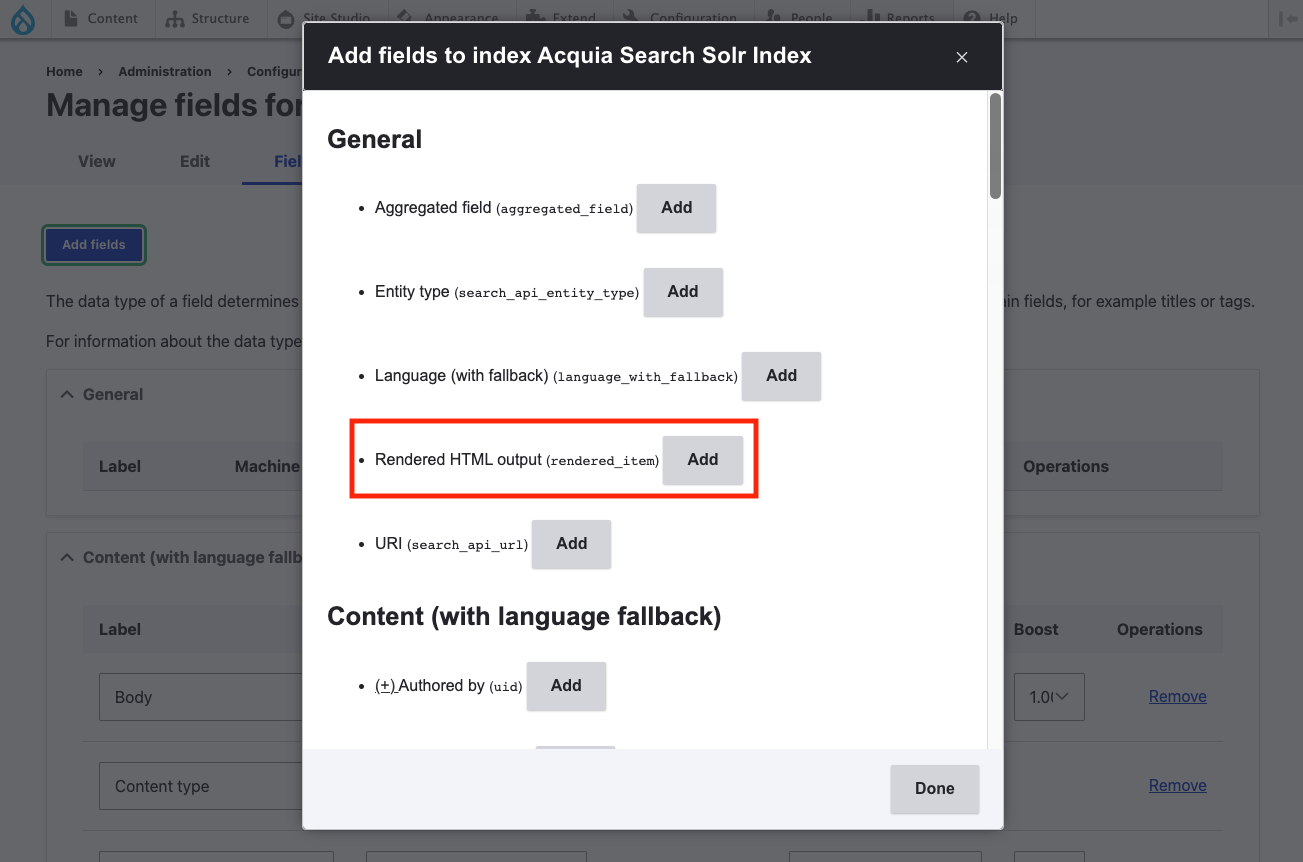 4. Select a view mode that represents what will be indexed for this field eg. "Full content"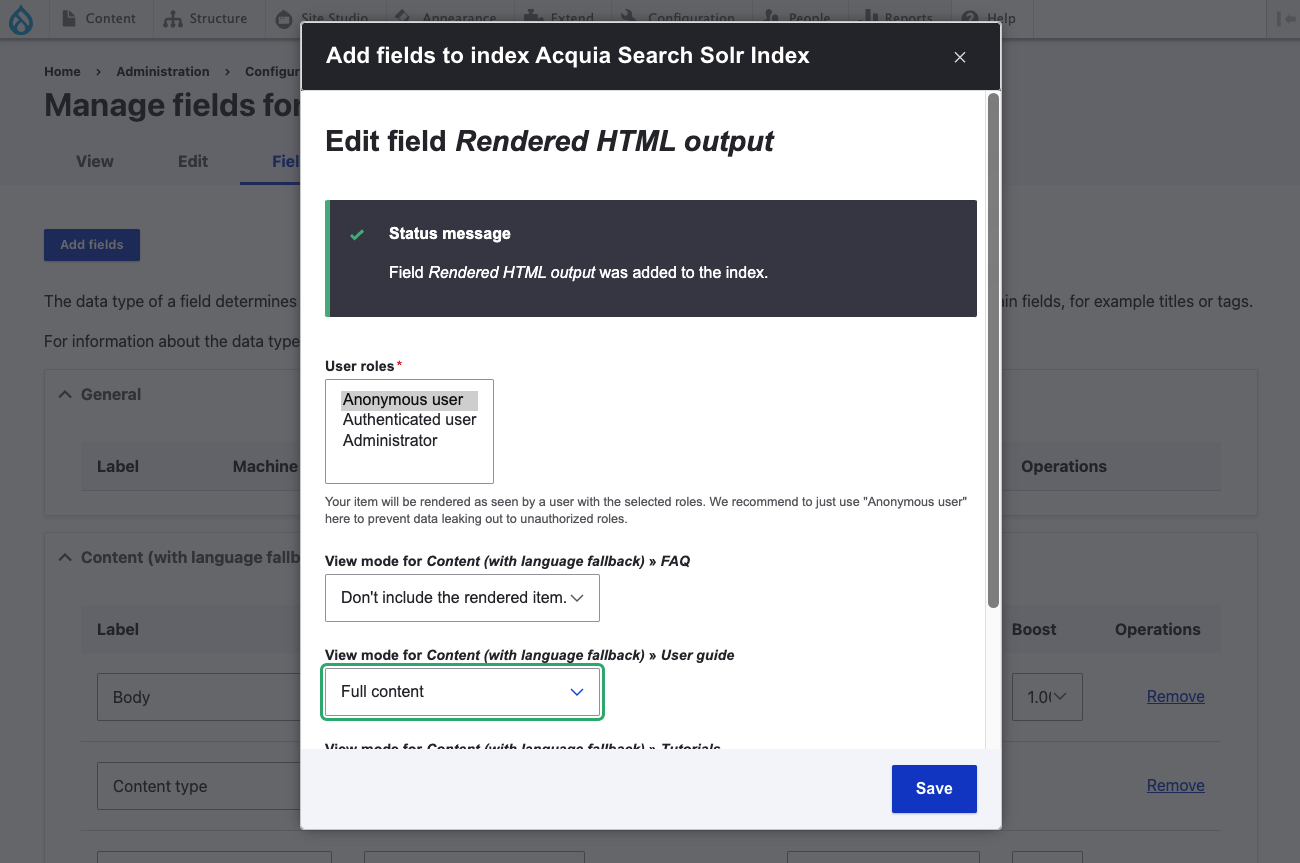 Link to the module
The module can be found on Drupal.org here.
Not working for you?
If this is not working for you, raise a ticket with our Customer Success team on our help center and we will look into your issue.