Menu elements
Use Menu elements to layout your Menu templates.
Locating the menu elements
To find the Menu elements:
Navigate to Site Studio > Templates > Menu templates and create or edit a Menu template
Click the + button on the Layout canvas
Within the Elements tab, look for the Elements listed under Menu elements.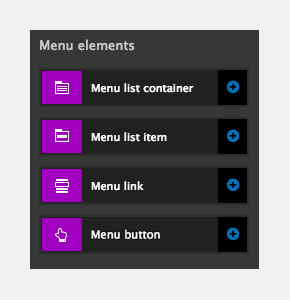 For more information on creating Menu templates, see Menu templates.