Getting started with Fontello
Fontello is an icon font library that can be used with Acquia Cohesion. This guide provides information on how to correctly prepare your Fontello icon font library ready for adding into Acquia Cohesion. Find more information on setting up your icon font libraries.
For more specific information on Fontello, please refer to the official Fontello documentation.
Preparing your Fontello files
To prepare your Fontello icon font files ready for adding to Acquia Cohesion:
Step 1 - Configure your font library
Go to the Fontello website and select the icons you want to include in your icon font library
Click Download webfont to download a .zip file containing your font icon library files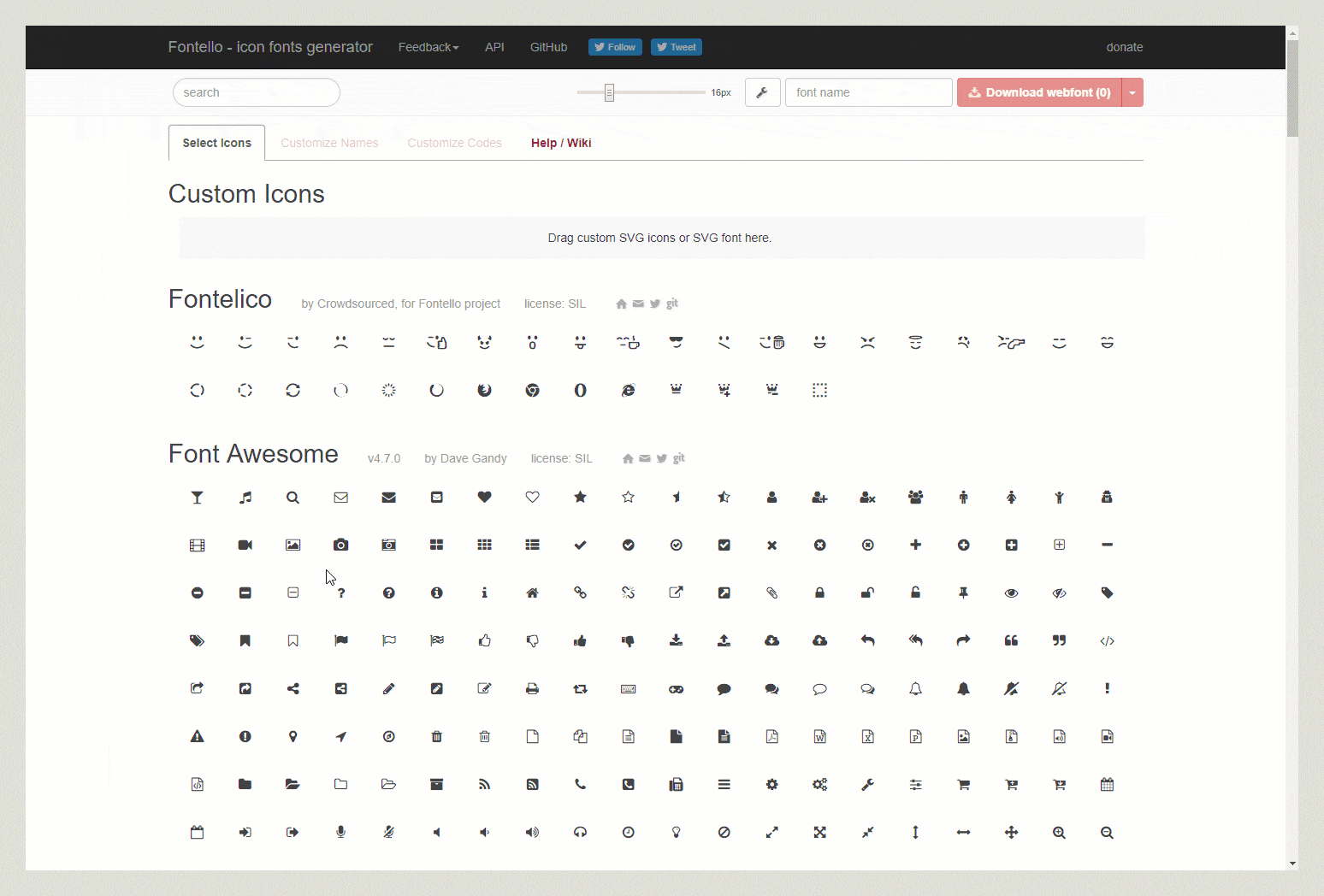 Step 2 - Download the JSON file
Click the arrow to the right of the Download webfont button
On the dropdown menu click Get config only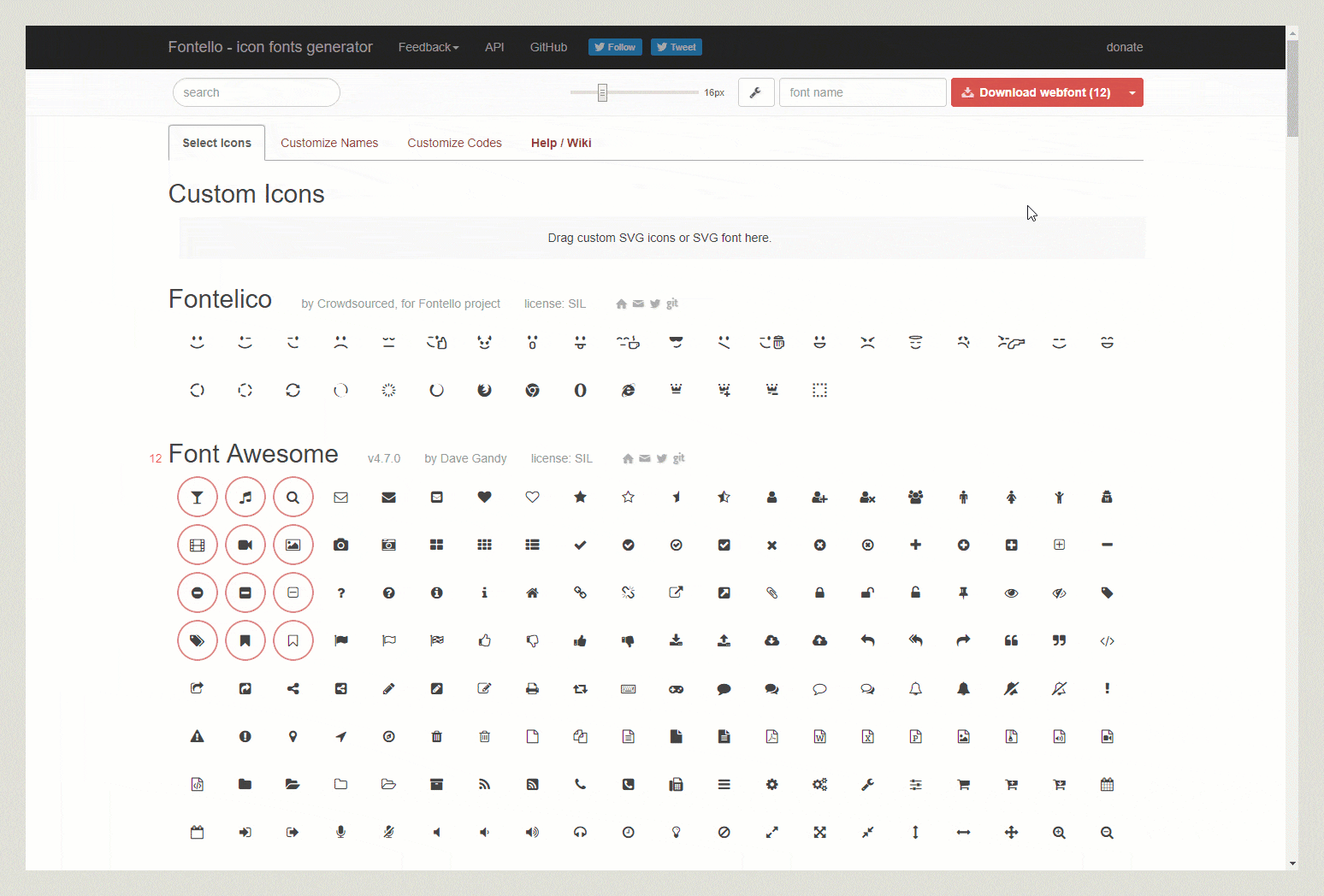 Step 3 - Add files to Acquia Cohesion
Follow the instructions on setting up your icon font libraries in Acquia Cohesion.