Tutorials
Getting started with Acquia Cohesion using the Inspace demo website.
In this series of videos we'll introduce the main features of Acquia Cohesion and how to use them. We'll use our 'Inspace' demo website as a basis for the tutorials.
If you want to follow along with these tutorials, you'll need your own demo website. If you haven't already, you can get a demo website here.
Go to the tutorials now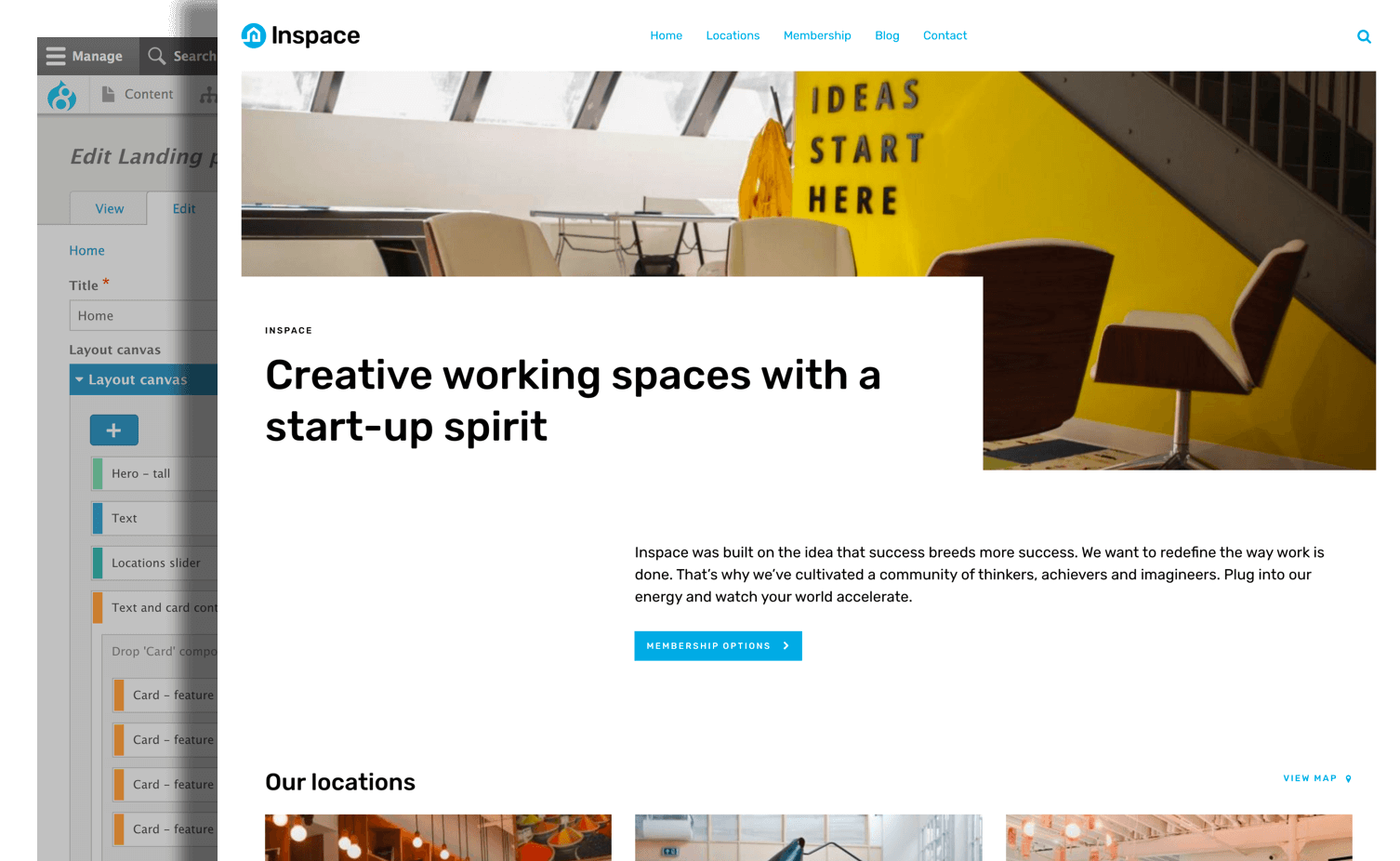 Using Acquia Cohesion on an existing website.
If you don't want to build a new website but do want to take advantage of the Acquia Cohesion drag and drop page builder to create rich and varied content, you can add it to your existing website. In this short guide, we walk through your options and the steps to take.
Go to the guide now